Condoplex Monitoring Systems in Davie, Miami Beach, Sunny Isles Beach, Fort Lauderdale, Hollywood, FL, & throughout Broward & Miami-Dade Counties

Founded in 1987, Condoplex has become the world leader in developing advanced integrated security and communication solutions for use in both multi-residential real estate properties and high-rise office buildings. They have amassed a tremendous amount of expertise in the design of embedded/network solutions for employing the latest electronic technology to create intuitive, innovative solutions customized to a building and location. Condoplex has extensive knowledge and experience with the mass deployment of 7 x 24-hour network security solutions, even in harsh environments ranging from the Sahara Desert to the remote locations of British Columbia, Canada.
Solutions for Condos and High-rise Apartment Buildings
Many factors affect condo security and these factors change from building to building. No one building in South Florida has the same entrance and exit points and systems. And, no one building has the same amount of permanent or seasonal occupants. Various elements make each location unique.
Homeowner and neighbor vigilance
Locking hardware
Electronic security
Residents' daily schedules and habits
Visitor schedules
Day vs. night timetables
This makes it even more important to have a service provider that can work with you on a personal level, create fully customized security architectures, and handle everything from design to installation and monitoring in-house.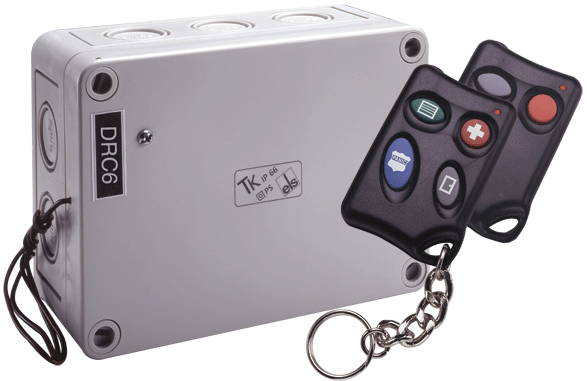 Condoplex Features and Benefits
Condoplex offers features beyond simple lock and keys and is the undisputed leader with more features, system set-ups and uses than any other system on the market. Depending on the system your organization chooses, you can have the following features:
25,000 cardholders
Multiple access levels per cardholder
Multiple credentials per cardholder
30 optional data fields per cardholder
512 time schedules
Holiday schedules
Fanless operation to work in harsh environments
Audit trail of system alarms and events
Door video for individual units and rooms
Control access to doors, parking gates, elevator cabs and stairwells
Visitor entry systems
In-suite alarms and panic intercoms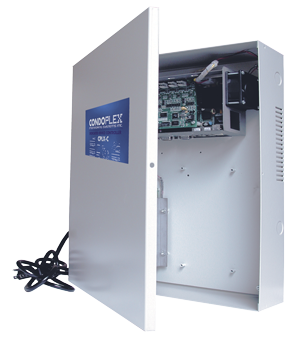 The Best in Employee and Resident Security
Advertising your facility as having multiple security and safety features puts your facility above others. Position your location above competitors by showing potential clients that you offer the best and most advanced security and communication devices. Also, help mitigate liability by offering higher security and faster communication when needed.
Used in:
Luxury apartment complexes
Health care and medical facilities
Retirement centers
Private gated communities
Industrial parks
Commercial high-rise office buildings
Locations of any size can install a Condoplex system. Different set-ups, systems, networks, and features can be customized for your location to meet your requirements and your budget. When needed, expandability is simple and cost-effective.
The Condoplex Advantage:
Competitive integrated solution from a single source
Total customized system encompassing all security and communications
Reduction of training and administration costs for property management
Ensure there are no areas of your facility left unsecured
Expandability/customization for real estate developers
Technology designed to enhance the lives of seniors and others with special needs
Residents can customize their living environment within their Condoplex System