NOTIFIER in Davie, Miami Beach, Sunny Isles Beach, Fort Lauderdale, Hollywood, FL, plus Broward, Palm Beach & Miami Dade Counties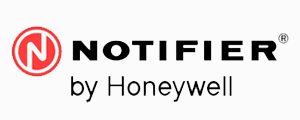 NOTIFIER® by Honeywell continuously develops new technologies that improve life safety in buildings worldwide. NOTIFIER products have been developed to provide flexible safety solutions for complex and challenging campuses, multi-building facilities and more. NOTIFIER is designed to enhance operational efficiency, reduce cost of failure and be compatible with existing technologies and other building management systems. Connected systems enable faster, more precise notification, even across multiple facilities in different cities, states or around the world.
NOTIFIER Network Solutions
NOTIFIER offers network solutions that provide total control over your life safety system through a central, single interface. The entire solution can connect separate systems while quickly pinpointing the exact locations of emergency events across large, connected campuses.
ONYX Advanced Detection
ONYX is comprised of advanced fire alarm panels and specialty detectors. Together, the ONYX Intelligent Sensing capabilities expand beyond typical smoke or gas detection. Programable to specific measurements, the ONYX can be coded to detect trace amounts of undetected smoke all the way to environments where dust, moisture and theater smoke is permittable.
Features & Benefits:
Minimize nuisance alarms – Cooperative sensing analyzes readings from multiple devices to indicate smoke spread and determine between actual fire emergencies and nuisance alarm conditions
Customize detector sensitivity to the environment, day and night – work conditions and occupant changes
Aspirating smoke detection – Early warning in challenging environments where investigation and evacuation need to be controlled
Fully integrated gas and flame detection – Protects occupants, complies with legal requirements, and mitigates costly business disruptions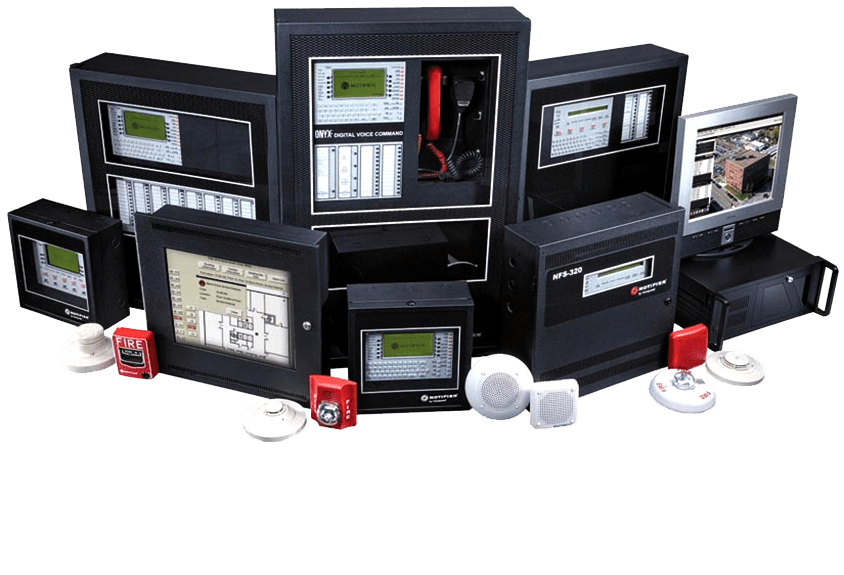 SWIFT (Smart Wireless Integrated Fire Technology)
SWIFT is a wireless mesh technology that integrates ONYX panels to create wireless fire detection. The SWIFT wireless mesh network uses a unique protocol that is UL approved for Class A operation. The network uses wall A/V bases to power compatible L Service notification appliances. This provides the full function of wired appliances but still provided extreme wireless flexibility.
Features & Benefits:
Class A mesh network
Each device works as repeater
Compatible with select L Series notification appliances
Magnet test conserves batteries during commissioning
Control panels
Voice communication systems
Fire alarm initiating devices
Emergency communication systems
Notification appliances
Wireless technology
Aspirating smoke detection
Flame and gas detection
Explosion-proof
Network and integration
Annunciators and communicators
Power supplies and batteries