Fire-Lite Alarms in Davie, Miami Beach, Sunny Isles Beach, Fort Lauderdale, Hollywood, FL, plus Broward, Palm Beach & Miami Dade Counties
FIRE-LITE ALARMS BY HONEYWELL: INDUSTRY LEADER IN MASS NOTIFICATION SYSTEMS
Fire-Lite® Alarms, owned by Honeywell, manufactures fire alarm control panels (FACPs), EVAC (emergency voice and alarm communicator) panels, manual pull stations, digital alarm communicators, annunciators and other components that make a fully customized system.
Customized for South Florida Regulations
Fire Alarm Systems and Security will customize any Fire-Lite Alarm system for customers in Miami-Dade, Broward and Palm Beach counties including Davie, Miami Beach, Sunny Isles Beach, Fort Lauderdale, and Hollywood, FL. Whether you are looking for protection or to meet local requirements and regulations, FASS will customize your Fire-Lite Alarms system.
Various components of Fire-Lite Alarms can be worked into your professional system for communication, detection, and control. Many of the different components have optional configurations that when installed, will work to meet local, state, and national requirements.
Innovative, addressable control panels
Smoke detectors
Wireless detectors
Cellular communicators
Annunciators
Pull stations
Power supplies
Control panels
Fire control panels
Remote microphone
Audio amplifiers
Emergency command center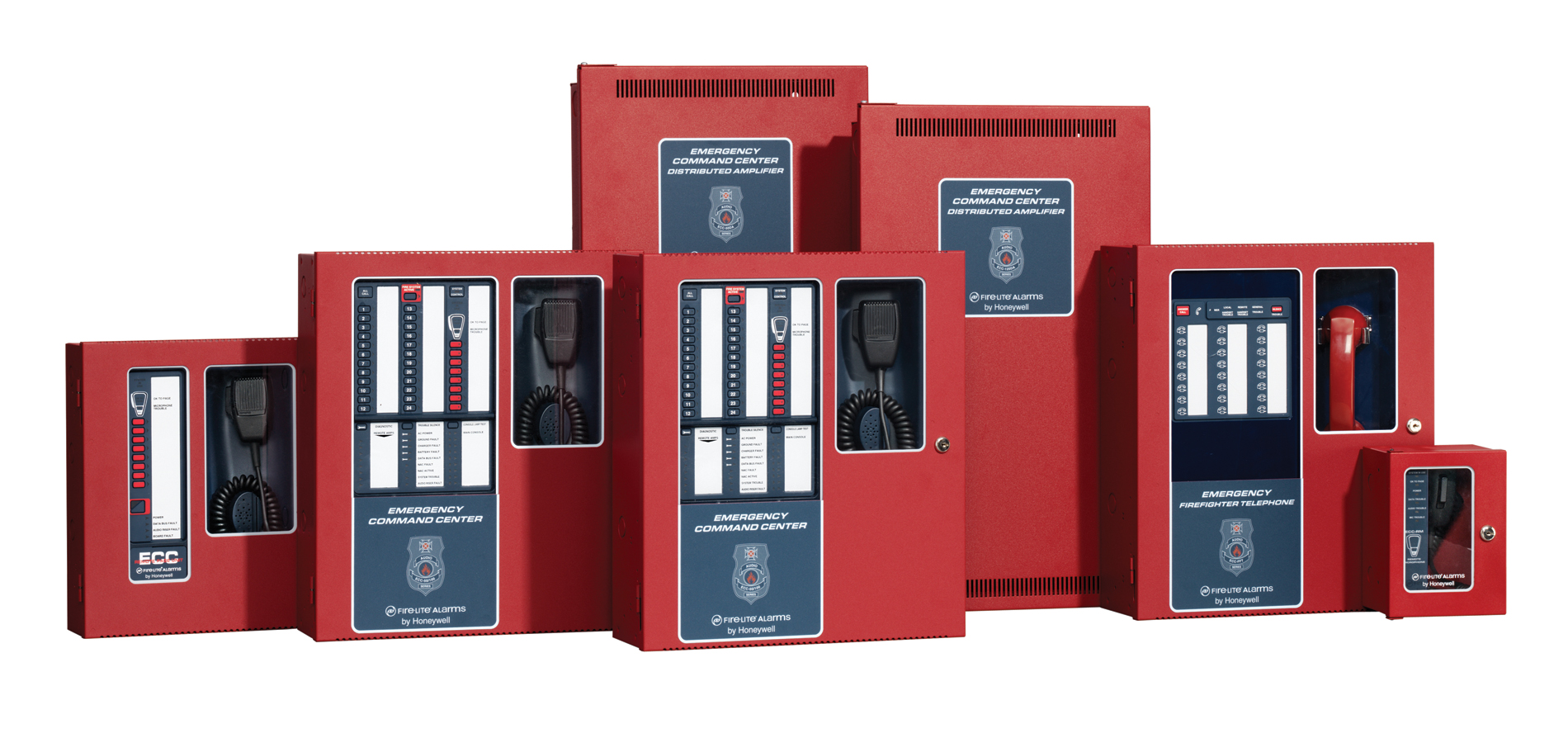 Dependable Fire Alarm Systems
Fire-Lite Alarms has a legacy of simple, reliable life-safety systems. By designing advanced technology that's also easy to use, Fire-Lite makes protecting what matters most easy – year after year. In a world where anything can change in an instant, you can count on the consistency of Fire-Lite.
Fire-Lite was founded in the 1940's by Edward Levy, along with his son, Herbert. At the time, the company installed and serviced fire alarm systems. However, Levy began to focus on designing his own components. By 1973, the company had grown substantially and moved into a new 50,000-square-foot (4,600 m2) building. Fire-Lite was the first company to introduce a compact, inexpensive, addressable fire alarm control panel. Some of their recognizable products include the Fire-Lite BG-10 pull station, introduced in 1983, and the newer BG-12 pull station, introduced in 1993. Fire-Lite is part of the Honeywell Life Safety Group.
Take command of emergency situations in an extremely cost-effective way!
Fire-Lite Alarms recently announced their new Fire Voice/Mass Notification System in May of 2014 – The Emergency Command Center (ECC) family. Their NEW Emergency Command Center (ECC) leverages advanced technology and their 60+ years of life safety dedication and unrestrictive, non-proprietary products. The ECC is ideal for a wide variety of applications that need a flexible, multi-zoned and highly configurable fire evacuation and mass notification system that is easy to install and maintain.