Commercial Fire Alarm Systems in Miramar, FL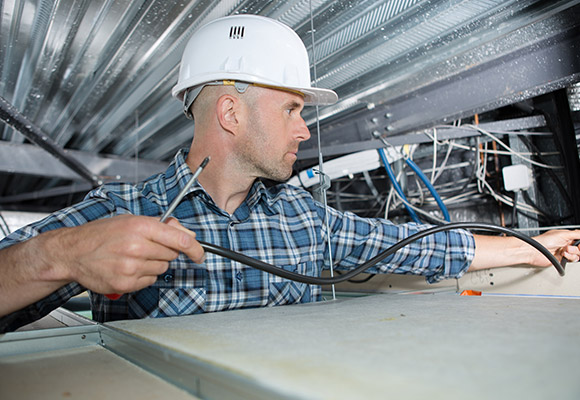 Excellent fire alarm and fire suppression systems are essential in commercial buildings. Making sure equipment is well maintained and compliant at the federal, state, and local levels require expert knowledge. Fire Alarm Systems and Security is here to help. Specializing in all stages of the installation and maintenance process, as well as commercial fire alarm monitoring in Miramar, our expert technicians can take care of every fire safety need.
Retrofitting for Enhanced Fire Safety and Compliance
While most companies in Miramar, Florida, have fire alarms and fire suppression systems, many of them are out of date and would be of limited use in a building fire. Fire safety regulations in West Palm Beach are regularly updated, so it is wise to have your system inspected by a fire protection company to ensure that it still meets fire codes. If it doesn't, a retrofit can return your building to compliance and safety.
Here are some reasons retrofits are popular:
Few old systems comply with modern fire codes
Old systems may result in higher building insurance
Older systems are less reliable, sometimes failing or sounding false alarms
The parts necessary for older system repair are not always available
Newer technology enhances a company's image, attracts new clients, and improves safety

Designing and Installing a New Fire Safety System in Miramar, FL
Every building has differing requirements for safe and compliant fire alarm systems. Fire alarms must trigger appropriately, fire sprinkler systems and fire extinguishers must be correctly positioned, and building occupants must be able to easily access control panels.
Professionally designed and installed fire safety systems can keep a building compliant and its inhabitants safe should a fire break out.
Call Today to Learn About Commercial Fire Alarm Systems in Miramar, FL
Fire Alarm Systems & Security, Inc. has 30 years of experience installing and maintaining commercial fire alarm systems in Miramar.
At Florida's southern tip, Miramar has around 150,000 inhabitants. Situated in the Miami metropolitan area and founded in 1955, the city has since enjoyed rapid growth and is now home to some major companies, including Spirit Airlines and world-famous cruise companies.
Customer safety and satisfaction are top priorities for Fire Alarm Systems & Security. Our engineers and technicians are highly trained and up to date with the latest technological advances in fire safety. We offer comprehensive services, highly competitive prices, and free estimates.
Call today at (800) 413-FIRE (3473) to see how we can help you.