Video Surveillance System, Security Camera System, and Commercial Alarm Systems in Miami Beach, FL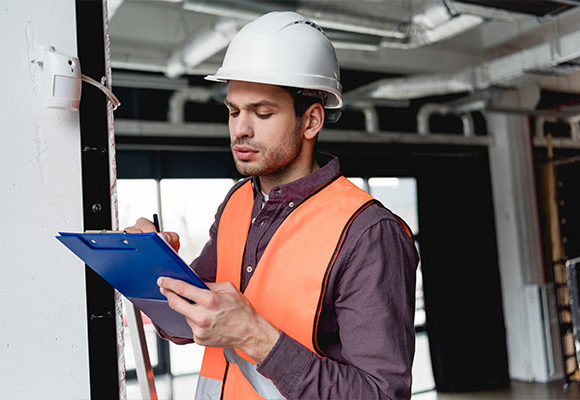 What are you looking for in your commercial alarm systems? Fire alarms? A complete video surveillance system? CCTV systems? Whatever you are looking for, Fire Alarm Systems & Security is your source for all your needs for commercial alarm systems in Miami Beach.
We know you are worried about safety, theft, liability, and more at your Miami Beach location. Not only do you have to watch out for what customers and vandals might do, but you need to watch your employees also. We can install the various components of commercial alarm systems to match what you need.
Video Surveillance System – no matter what conditions you are looking for – low light, high definition, exterior or more, there is a system, or systems, that match what you need. A video surveillance system for Miami Beach often transfers the video to another location for monitoring. If needed, this can go to a control center, phone, tablet, computer, or anywhere else you need the video surveillance to be monitored continuously or at a moment's notice.
Commercial Alarm Systems – a commercial alarm system in Miami Beach is there for you and your businesses' protection. There is no limit to the dangers any business and building in Miami Beach faces from fire to theft, unauthorized access to emergencies. Having the right commercial alarm systems in place help you avoid a number of potential issues including:
Liability concerns
Access to sensitive information
Immediate dangers
Harmful behaviors
Theft and vandalism
Unauthorized access
And more.
Plenty of companies have installed robust commercial alarm systems in Miami Beach to protect their business interests. Don't make your company a more attractive target but having an inferior commercial alarm system.
CCTV Systems in Miami Beach
A CCTV system is usually wired together with various cables to link to a central location. CCTV systems in Miami Beach are a great option if there is not internet service available, bad signals or a concern that internet systems can go out.  Many companies might use CCTV systems together with a video surveillance system as part of their overall security camera system.
Commercial Alarm Systems in Miami Beach, Florida
When people think of Miami, it is often Miami Beach that comes to mind with neon signs for nightclubs, high-rise condos, and the famous art deco district. These areas once faced demolition in the 1970's but were saved and then became a designated historic district. New construction and a revival in the 80's and 90's brought celebrities and the rich and famous to Miami Beach and made it the worldwide destination it is today.