Commercial Fire Alarm Systems in Pembroke Pines, FL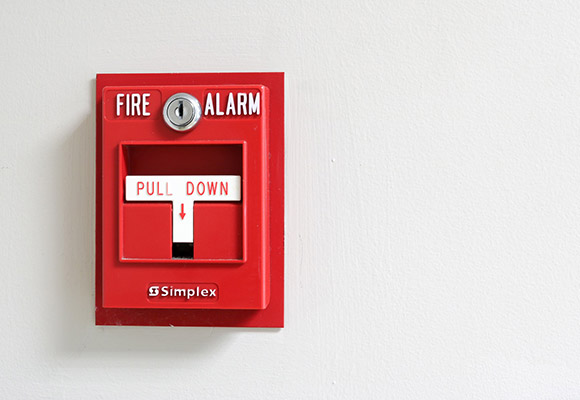 The right fire alarm system is essential for commercial business owners. Lives and livelihoods depend on it. To ensure the right protection system for your commercial building, you can rely on the specialists at Fire Alarm Systems & Security. With more than 30 years of experience protecting businesses in Broward and Miami Dade Counties, we offer fire safety and security systems you can trust.
Retrofitting to Improve Commercial Fire Alarm Systems
Fire safety codes keep pace with advances in fire detection and protection. Businesses must do the same. Out-of-compliance Pembroke Pines businesses risk fines. Professional retrofitting is a great option for improving outdated systems for many reasons, including:
Advances in technology increase building safety
Outdated alarms normally break modern fire codes and can't be relied on
Older fire alarm systems make getting insurance hard
Repairs of old equipment are difficult due to hard-to-find parts
Companies that invest in modern safety technology attract clients

Design and Installation: First Steps in Fire Safety
Buildings serve different purposes, and these come with differing fire risks. Fire alarm and control systems must be designed and installed according to interior layout and occupancy, allowing inhabitants to hear alarms and reach safety easily. Sprinkler systems and fire extinguishers that are correctly positioned buy valuable time for occupants and the fire department alike. Specialist designers and installers understand this and also keep safety codes in mind during the design and installation process.
Top fire safety design and installation specialists can save businesses time and money, but more importantly, they can be the difference between life and death.
Call the Top Commercial Fire System Company in Pembroke Pines, FL
Fire Alarm Systems & Security has been installing fire alarms in Miami and keeping the commercial properties of Pembroke Pines safe for over 30 years.
Just 22 miles from Miami, Pembroke Pines is Florida's second-most populous city. Incorporated in 1960 but named for its pine trees almost 100 years earlier, Pembroke Pines borders Fort Lauderdale and proximity to that airport makes it a convenient business destination.
Pembroke Pines business leaders can rely on Fire Alarm Systems & Security for excellent service and the latest in fire safety technology. Prioritizing customer satisfaction at competitive prices, we offer free estimates on fire safety and security systems that are the best in the business.
Call (800) 413-FIRE (3473) today. Representatives are standing by to introduce you to our fire safety services.