Testing and Certifications in Davie, Miami Beach, Sunny Isles, Fort Lauderdale, Hollywood, FL, & throughout Broward, & Miami-Dade Counties
Testing and certification is a large part of our business at Fire Alarm Systems and Security. Not only does your company need to ensure your investment has been properly installed but you also need to be compliant with the local jurisdiction having authority. Occasionally these can be different departments and we can tell you that some are extremely strict on the installation and functionality of your new commercial alarm system.
Every manufacturer of alarm systems we carry is considered the top level of systems available. However, each needs to be modified to your building or location. This means the original engineering and installation should have been tailored to meet the challenges and structure of your location. When we test alarm systems, we double-check they are working properly in your building for which they were designed.
Commercial Alarm Testing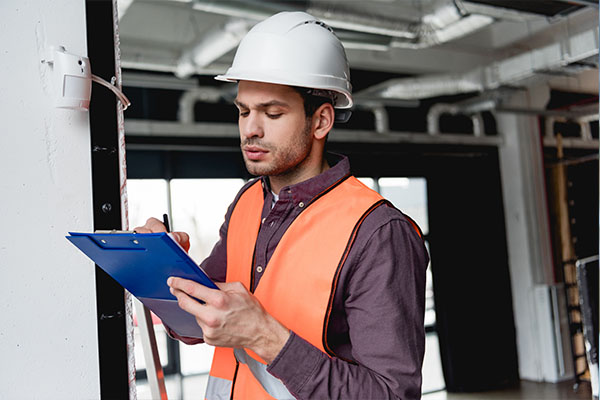 Your company and building installed a commercial fire or burglary alarm with the intention of feeling safe and secure. Now it's time to verify the alarm system you installed is working as it designed. There can be multiple elements of your commercial alarm system and we will test them all. This includes triggers, alarms, back-up power, dead spots and more.
Our services include the following components:
Performance testing
Documentation
Planning for upgrades
Scheduling of future inspections
We test both the installations we have done and those done by another installation company. When required by either your company, insurance, or local jurisdiction, we provide independent third-party verifications.
Retrofits for Certification
Occasionally we are called upon for third-part verifications or retrofits. Many buildings in South Florida were designed and built before current regulations were required. If we find that your commercial alarm systems need to be retrofit for certification or verification, our engineers will work to design the retrofit that will bring your system up to date. You might be looking for functionality to meet regulations to avoid fines and penalties. We can recommend the changes needed and also complete the installation if desired.
NICET Certifications
Our testing department includes technicians with NICET certification. The NICET fire alarm certification is based on elements and how they relate to each other including system design, installation, maintenance, and inspection. Many local authorities having jurisdiction accept NICET as a qualification for inspection and maintenance of fire alarms.
Our Full Services
FASS is a full-service fire, security, and CCRV alarm contractor for commercial properties throughout Miami-Dade, Broward and Palm Beach Counties including Davie, Miami Beach, Sunny Isles, Fort Lauderdale and Hollywood, FL. We handle all of your fire and/or security alarm needs from start to finish and the maintenance of your alarm system as well. We specialize in fire alarm retro-fits as well as the design and installation of new alarm systems to fit your needs and specifications.