Commercial Fire Alarm Systems, Fire Alarms, and Fire Alarm Systems in Deerfield Beach, FL
With its many tourist attractions, Deerfield Beach is a great place to open a business. But if you do not take the right fire safety measures, your hard work could be for nothing. According to the National Fire Protection Association, businesses must have a fire alarm with a carbon monoxide detector.
Commercial fire alarm systems are vital to keeping your employees and customers safe. Without the alert of a fire alarm, some may not know there is an emergency and could find out too late. Many companies have outdated fire alarms, and it may be time for a switch. You want to make sure you have a fire alarm system you can count on.
Here at Fire Alarm Systems & Security, Inc., we know the importance of a reliable system and strive to provide our clients with peace of mind. We have happily been serving Davie, Deerfield Beach, FL, and the surrounding areas for 30 years. We are a full-service fire alarm, security system, and CCTV contractor for businesses of all shapes and sizes. Let us help you keep your company safe.
Fire Alarms in Deerfield Beach
Fire alarm system technology continues to advance. Today's high-tech systems include carbon monoxide sensors and bi-directional amplifiers. We have experience installing and handling newer commercial fire alarm systems in Deerfield Beach, which can be difficult at times.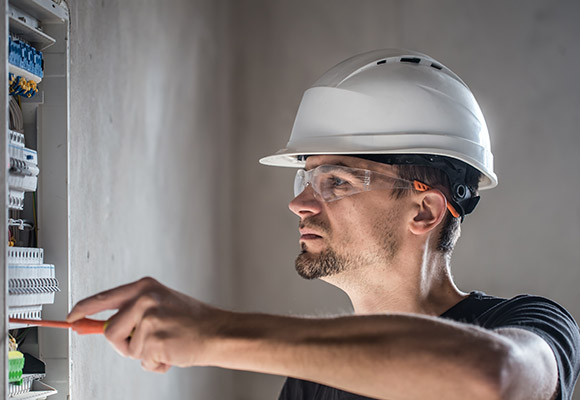 Many commercial businesses in Deerfield Beach and other surrounding locations need retrofitting. Some benefits of retrofitting your old system with updated alarms include:
Upgrade to newer and more reliable technology
Meet insurance specifications and are up to code
Attract new clients
Prevent failures and false alarms
Easily find replacement parts
Commercial Fire Alarm Monitoring in Deerfield Beach, Florida
Deerfield Beach can be a great place to grow your business. From its stunning beaches with clear water to its ever-growing cable ski courses, you can find your place here. Having fire safety at the top of your list can make it that much easier for you. A business fire alarm is essential to alert people within your business and the fire department.
At Fire Alarm Systems & Security, Inc., we want to make sure you and your business are safe. We have worked with countless commercial fire alarms systems and commercial fire alarm monitoring in Deerfield Beach, Fl, and other surrounding locations. We will ensure that your Deerfield Beach commercial fire alarm system is up to date, up to code, and reliable. Contact us today and get a free quote.