Fire alarm and detection systems are an important aspect of any building's life safety system. Whether you have a commercial, residential, or industrial site, it's critical that all of the components of your fire alarm and detection system function together to protect those within. At Fire alarm Systems & Security, Inc., our engineers and technicians have received factory training to tailor your fire alarm system to the specific needs of your building. Triggers, manual alarms, control panels, backup electricity sources, and other components make up all fire alarm systems. So, what exactly does a fire alarm system entail? 
INITIATING DEVICES FOR FIRE ALARMS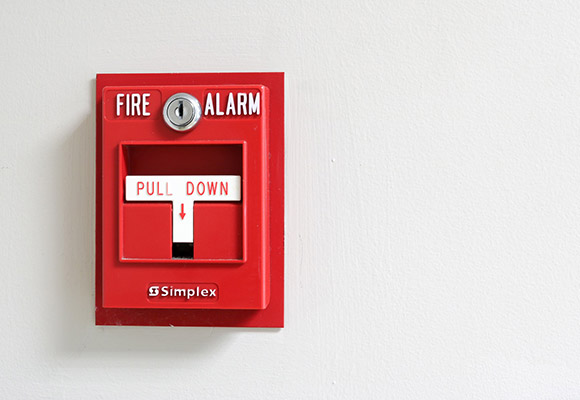 Initiating mechanisms for fire alarms come in two varieties: 
Manual devices- the manual initiating device must be well marked and easily accessible to be easily identified and used. 
Automatic initiation devices – when a fire occurs, automatic initiation devices automatically activate the fire alarm system. The devices send a signal to a central control panel when they detect heat, flames, or smoke, which activates the system. 
DEVICES FOR FIRE NOTIFICATION 
When a fire is detected, the purpose of notification devices in an alarm system is to alert building inhabitants. The following are some examples of fire alarm notification devices: 
Bells

 

Strobes

 

Horns

 

Chimes

 
PANEL FOR FIRE ALARM CONTROL 
 A signal is delivered to the control panel when an initiating device is activated, and the control panel activates the notification devices.  
SUPPLY OF PRIMARY POWER 
Your electricity provider provides the principal power supply for your fire alarm system. Typically, 120- or 240-volt AC power sources are used as the primary power source. 
POWER SUPPLY AS A BACKUP 
Any fire alarm and detection system must include a backup power supply. When a power outage occurs, the backup power supply contains 6- or 12-volt batteries to keep the system working. 
Hallandale Beach, Coral Springs, Aventura, Miami- Dade Country, Pompano Beach, and Hallandale Beach areas can try our service.