Commercial Fire Alarm Systems, Fire Alarms, and Commercial Fire Alarm Monitoring in Coral Springs, FL
If you need your fire alarms in Coral Springs installed, monitored, or inspected, reach out to our expert team today.
At Fire Alarm Systems & Security, we understand that commercial spaces are as varied as the people who use them. The size, layout, foot traffic, quirks of the building, and contents all give rise to a unique set of problems.
Whether you manage an office tower, shopping center, or standalone workplace unit, you can trust us to identify and address its fire risks quickly and effectively. Our commercial fire alarm systems in Coral Springs will provide the protection your people, property, and business deserve.
Commercial Fire Alarm Systems in Coral Springs
From tailor-fitted installations to 24/7 commercial fire alarm monitoring, our comprehensive services offer many benefits for our clients, including: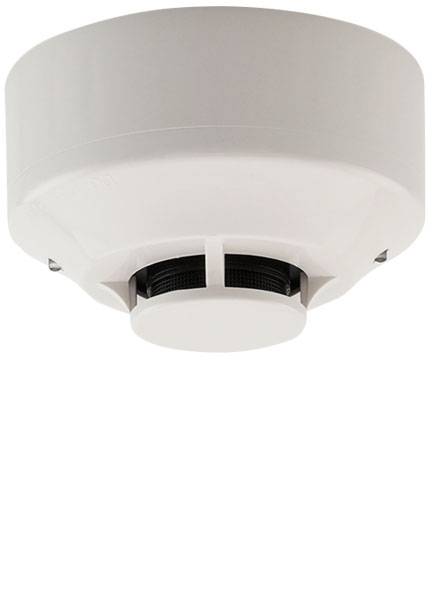 Enhanced safety: The top reason to install a fire alarm system in Coral Springs is to make the building safe for your clients, tenants, and employees. A combination of heat and smoke detectors, sirens, and lights will detect fires and alert your property's occupants, giving them enough time to evacuate.
Code compliance: Fire alarms aren't just necessary for the obvious practical benefits, but they are also required by law. By partnering with our team, you can avoid incurring penalties and embarrassing PR problems.
Minimized costs: Less structural damage means fewer repair costs and shorter downtime before you can resume your operations.
If you want to know more about the perks of investing in our premium fire alarms, reach out to us today.
Commercial Fire Alarm Monitoring in Coral Springs, Florida
Coral Springs is a city that's just a few short miles north of Fort Lauderdale and a prime destination for anyone who loves food, shopping, and entertainment. The area is also well-known for its love of the arts. There's plenty to see and do if you want to sample the local culture, from the Sawgrass Nature Center and Wildlife Hospital's beautiful exhibits to the stellar list of performances in the Coral Springs Museum of Art.
If you need reliable commercial fire alarm systems in Coral Springs, look no further than our team at Fire Alarm Systems & Security. We are based in Davie and proudly serve the surrounding area. Contact us, so we can begin discussing your options.