Are you thinking of building a new office? Then, the security of your commercial space will also be your responsibility. And buy security, it is not just meant that you keep the place safe from criminals but you have to also ensure that it is protected during any kind of natural disasters or emergency situations. Fire hazards are quite common in every commercial space and that is why you have to be prepared for a fire break out at any time. The appropriate thing to do is to install the latest and most advanced commercial fire alarm systems in your office. We, at Fire Alarm Systems and Security, Inc., can be the right choice for you. We are an established and reliable company with more than 30 years in this field. We can provide you with all kinds of security systems, right from access control systems, video surveillance to even fire alarm systems. We can assess, design, install, inspect, and even support all these devices. We are known for our sense of professionalism, efficiency, and the most dedication to all our clients. So, if you are based in areas like Fort Lauderdale, Davie, Sunny Isles Beach, Miami Beach, or Hollywood, FL, then you can opt for us.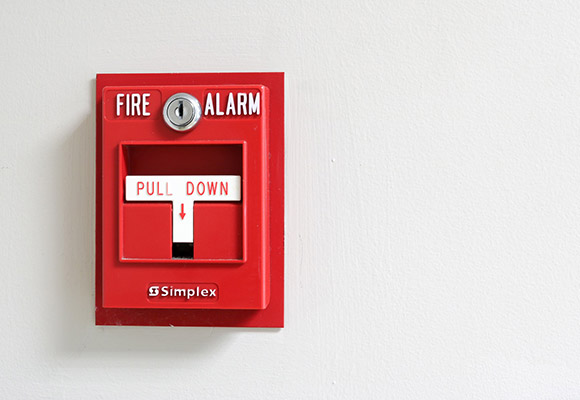 Here, we have put together a few benefits of having commercial fire alarm systems in your office. Take a look.
If there is a fire break out, along with the lives of people working for you, a lot of sensitive client information and other important infrastructure can get damaged and destroyed in it. You can prevent all such losses if you can get to know about the fire break out a little in advance. This will also cut down your total business losses and help you save that money.
The next thing that you should keep in mind is the peace of mind it will provide you if you already have such alarm systems in your commercial space. You will be at rest thinking that do you have something to fall back on if there is an emergency and this can be a great source of relief. It would allow you to focus on your business better and provide better efficiency at work.
So, if you're interested in getting our fire alarm systems, contact us today.