Hotel and Condo Security and Fire Alarm Systems in Broward County, FL
If you own or manage a hotel or condo in Broward County, FL, you're well aware that security and fire safety are your top priorities. Hotel fire alarm systems in Broward County can save many lives and protect property. Most of today's systems feature an advanced detection system that identifies a fire in its earliest stages.
You can choose from many alarm system options and functions. Given this scope, how do you begin to choose the right system for your building?
You'll want to do careful research to find the perfect design for your property. Keep reading to learn about the most critical factors when choosing the best fire alarm system for your building.
Hotel Fire Alarm Systems and Security Alarm Systems in Broward County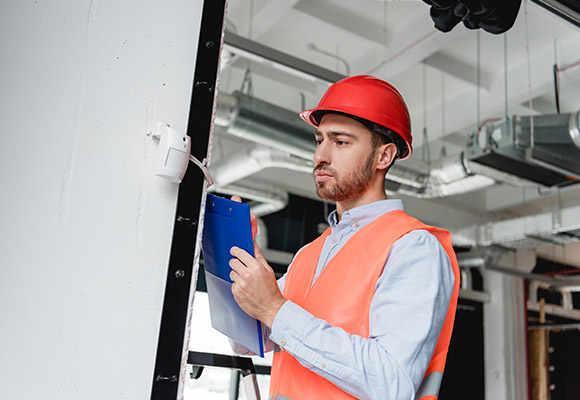 First and foremost, you'll need to verify that your system is compliant with all local fire codes and regulations. You should then consider factors such as the size of your property and the number of sleeping rooms.
You'll now probably have a keener sense of the best hotel security alarm systems for you. You can then fine-tune your search by considering finer details. For instance, you can think about the following:
The type of potential fire hazards on your property
Protective features such as an automatic fire sprinkler system
The alarm sounds that work best with your building's acoustics
At this point, you'll likely land on the best fire alarm system for your needs.
Condominium Complex Fire Alarm Systems and Security Alarm Systems in Broward County, FL
At Fire Alarm Systems & Security Inc., we understand the unique challenges of keeping Broward County hotels and motels safe. We know nothing is more vital than top-quality hotel fire alarm systems for protecting property and guests. We're confident we can find the best alarm system for your hotel after learning your needs and preferences.
In addition, we offer a broad selection of condo fire alarm systems for Broward County condominium owners. You can rest assured of your residents' safety after our team installs one of our condo security alarm systems.
Our skilled contractors work with you from design to installation. We don't stop working until your building's alarm system is up to code and functioning properly. We also offer 24/7 services to provide around-the-clock protection for your property.
Contact us today to learn more about our alarm and security solutions for hotels and condos in Broward County, FL.