Hotel Fire and Security Alarm Systems in Fort Lauderdale, FL
Fort Lauderdale hotel owners are responsible for the safety of their employees, customers, and guests. If you're a Fort Lauderdale hotel owner, you'll need to treat hotel fire alarm systems as your property's first line of defense.
Installing hotel fire alarm systems is not only the law. These systems also provide many benefits including:
Early detection of fires
Reduced property damage
Protection of lives with fire safety
Overall, hotel fire alarm systems in Fort Lauderdale safeguard lives and property. They give early warning of a fire, allowing building inhabitants precious time to evacuate the premises.
Hotel Fire Alarm Systems in Fort Lauderdale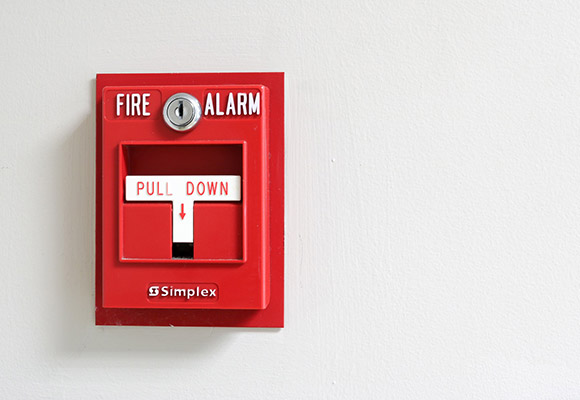 You can choose from many types of fire alarm systems on the market. When making your selection, you should consider a design that fits the size and layout of your hotel. You should also verify that your system meets all local fire codes and regulations.
Consider the following factors as well:
Size of property: A large hotel requires a system that covers all areas of the property.
Type of property: A hotel with multiple floors will need a more sophisticated design than smaller hotels or motels.
Number of rooms: The number of sleeping rooms determines the number of individual alarms and smoke detectors you need.
Alarm sounds. You can choose from various beeping, chirping, or ringing sounds.
Hotel Security Alarm Systems in Fort Lauderdale, Florida
The most popular hotel security system is the closed-circuit television (CCTV) system. CCTV systems use cameras to monitor activity inside and outside the hotel. As such, they can deter crime and act as evidence for incidents that have already occurred.
Other in-demand hotel security alarm systems include:
Access control systems: These systems monitor who gets inside and outside your building's facilities. They can also restrict or allow entry and exit.
Motion detector systems: These detection systems identify movement in a particular area.
Perimeter security systems: These systems use infrared technology to monitor the property around your building.
All these hotel security alarm systems require constant testing and inspection.
If you're in the market for a fire alarm system, contact Fire Alarm Systems Security, Inc. We offer a wide range of hotel fire alarm systems in Fort Lauderdale. We can provide installation and service to fit your needs.
Contact us to learn more about our products and services or to schedule a free consultation!