Security Camera System, Video Surveillance, and CCTV Systems in Pembroke Pines, FL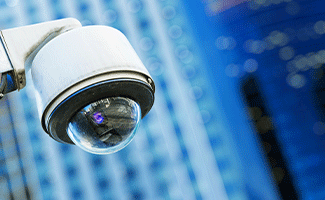 We're always happy to work with customers in Pembroke Pines who recognize they need to upgrade their security camera system and video surveillance. As much as you think your CCTV systems could be working for you, the truth is there are always video security systems that are clearer, faster, and more effective. Our manufacturers know they need to increase the capability of their equipment to stay competitive, just like our Pembroke Pines customers realize they need to enhance their video surveillance constantly.
Our company has excelled at creating video surveillance that protects its employees, customers, inventory, and buildings for thirty years. We've done this by making sure we excel in three different areas:
Engineering – our engineers, design systems customized to our customers' needs. From small door monitoring to large alarm-driven systems, we make sure the design protects what matters most.
Installation – is when our technicians install, inspect, and test every aspect from cables to electrical to make sure your system is reliable.
Monitoring – customers can choose monitoring services set to their needs for video, fire, burglary, and more, all designed for local jurisdiction approval.
Security Camera System and Video Surveillance Systems in Pembroke Pines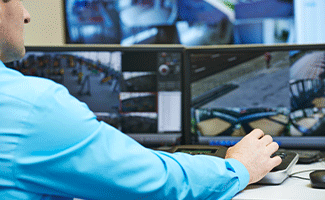 Security camera systems are often placed at points of entry for a building. This can include any government building, office building, condos, multi-tenant buildings, and more. Not only does this allow security personal to admit employees, deliveries, and visitors, but also keeps a record of who has entered and the time. Our estimate and consultation will include a walk-through of the different entry points, hidden areas, unmonitored areas, and general video surveillance.
Some Pembroke Pines customers use a security camera system as a backup to another access control method. For example, sensitive information, high-priced inventory, or high-level security areas can combine a key fob, key card, password, or other ways with the addition of a security camera system. This combined method works to ensure the authorized entrance isn't the result of stolen information or property.
CCTV Systems for Pembroke Pines Businesses
Remember the CCTV systems of old, grainy pictures on small monitors? Now you can have high-definition, low-light, exterior, and other state-of-the-art technology that protects your business better than before. Get access directly on your computer, tablet, or smartphone. Get notifications so you can react quickly and limit any damages. We can even set you up with monitoring services.
Call us today for your video surveillance upgrade in Pembroke Pines and the surrounding areas.
Video Security Systems in Pembroke Pines, FL
Many regional and national residents want to move to Pembroke Pines as the city is an excellent place full of parks and good schools. In addition, the population of 155,000 means many businesses can relocate to Pembroke Pines with a readily available talent pool of potential workers.