If you are running a business, you should know how important it is to protect the assets of your company. With the invent of new technology people are ditching their analogue system and installing the new video surveillance system. Whether you want to install a new system or you're considering upgrading your old system, you can depend on the technicians of Fire Alarm Systems and Security, Inc. We are a full service fire, security, CCTV, and alarm contractor working in this business since 1993. Over the years we have slowly increased our client base as we have always kept up with the ever changing technology and have provided our customers with the advanced equipments in fire alarm and monitoring units.  We have always prioritized the satisfaction of our customers and hence we employ people was certified, factory trained, skill and has knowledge about the industry.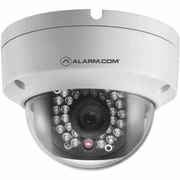 Below we have mentioned 3 advantages of installing video surveillance systems. Take a look. 
An increased sense of security

 
With the installation of surveillance system come a Peace of Mind. Since now no one has to worry about theft or intrusions, you and your employee can work without any stress thus increasing the efficiency of the workplace.  
2. Lowered chances of crime 
When people know that there are cameras everywhere to catch their action they behave accordingly. Putting up cameras at your workplace will definitely prevent the crimes pilferage, workplace harassment, and can even deter vandalism. 
3. Low insurance premium 
Having a video surveillance system at your office will reduce your insurance premiums to a great extent as it lowers your risk of getting sued, false workmen's compensation claim, crime reduction, and lesser liability claims. 
So, if you are planning on installing a video surveillance system at your workplace n Fort Lauderdale, Hollywood, FL, Miami Beach, Davie, Sunny Isles Beach, you can get in touch with us at (800) 413-FIRE (3473).